Download Khalid Love Lies Sheet Music, Piano Notes and Chords and start playing this popular Billboard Chart tune in minutes.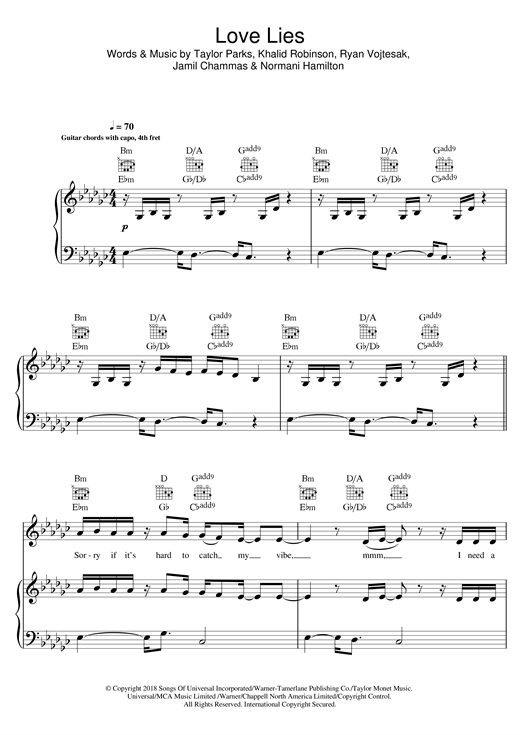 Sheet Music / Chords
This composition was written by several authors, including Hamilton, Robinson, Taylor Parks, Ryan Vojesek and Jamil Chammas. It includes 6 pages and was arranged for keyboard, vocals and guitar.
Khalid & Normani
Love Lies Piano Tutorial