Get Marshmello Friends Piano Sheet Music Notes, Chords featuring Anne-Marie and start playing in minutes. Watch Free video tutorial for a quick start.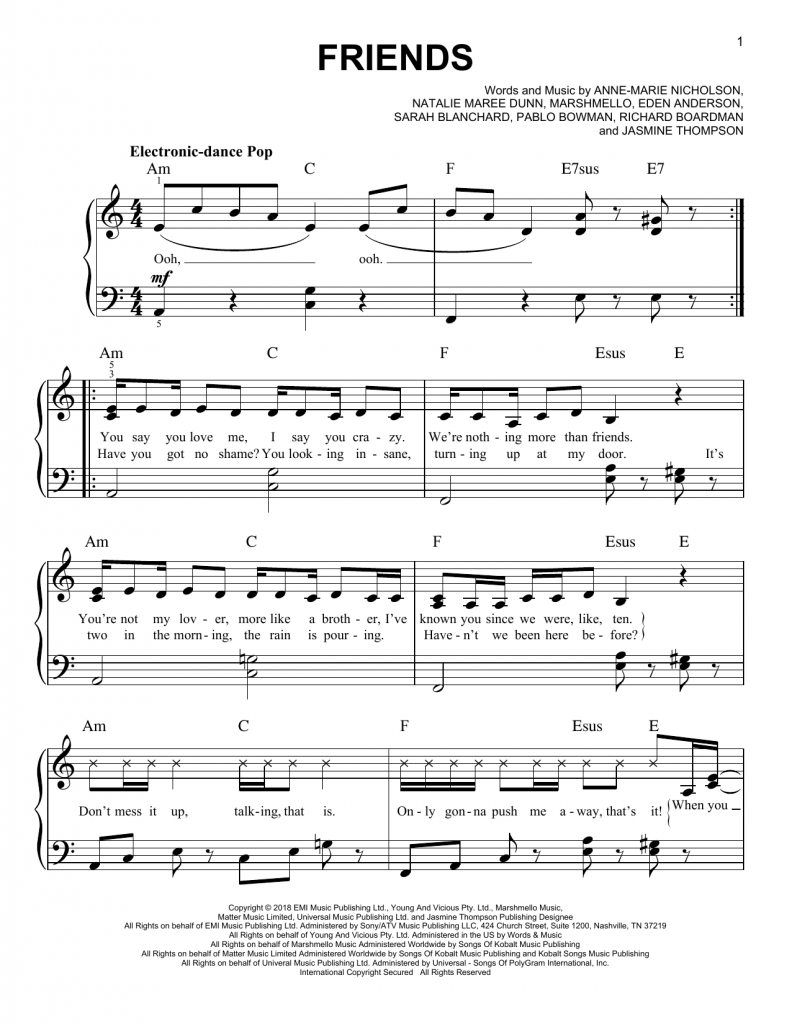 Sheet Music & Chords
This composition was co-written with Natalie Maree Dunn, Eden Anderson, Sarah Blanchard, Pablo Bowman, Richard Boardman and Jasmine Thompson. It includes 4 pages. Originally publushed in the key of C major, this score can be easily transposed into various keys as well. It was arranged as "Easy Piano".
Marshmello ft. Anner-Marie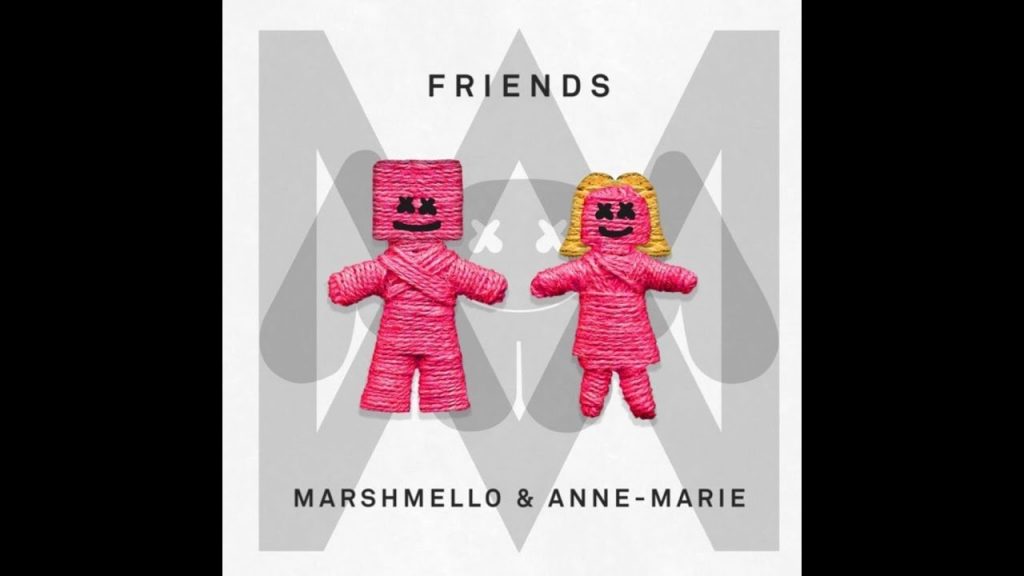 Friends Piano Tutorial