Start playing Adam Levine Locked Away Sheet Music, Piano Notes, Chords with these sheets. Download, watch video tutorial and learn in minutes.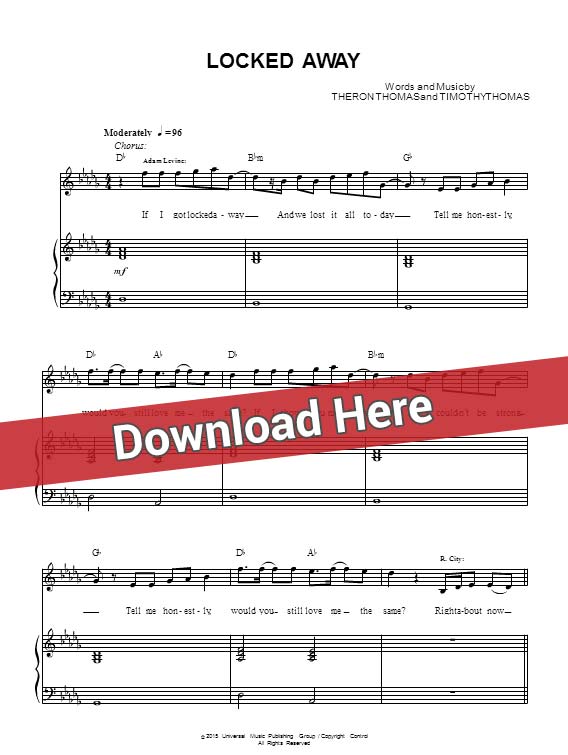 More about the score, chords and sheet music for the song
This is a 7 page notation that was originally written and published in the key of Db Major. It has also been transposed into -4 A Major (3 sharps), -3 Bb Major (2 flats), -1 C Major, +1 D Major (2 sharps), -10 Eb Major (3 flats), -8 F Major (1 flat) and -6 G Major (1 sharp).
Locked Away Piano Tutorial and Cover
Adam Levine Images