Learn Anastasia Journey to the Past Sheet Music, Piano Notes, Chords by Stephen Flaherty and Lynn Ahrens. Download or print the score, watch free video tutorial.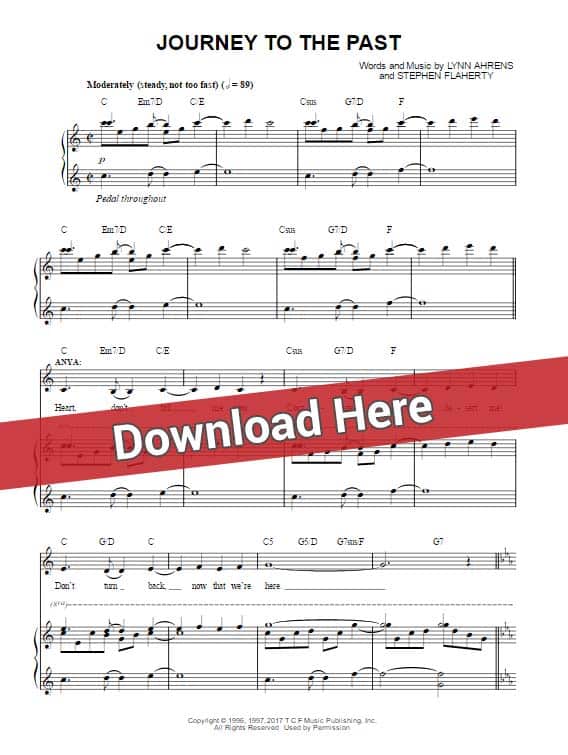 Sheet Music / Chords
This is an 8-page score that was composed by Sptephen Flaherty and Lynn Ahrens for the animated movie. It was arranged for keyboard and vocals.
Journey to the Past Piano Tutorial, Lesson
Anastasia 2017