Learn Ariana Grande Dangerous Woman Sheet Music, Piano Notes, Chords. Download the score and watch this free video tutorial, lesson, cover to start in minutes.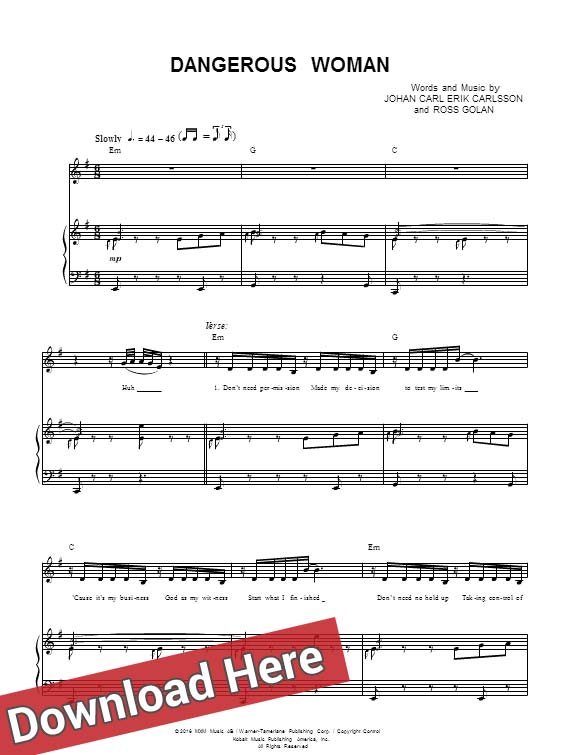 Sheet Music, Chords, Score
This is a 6-page score in E minor. It has been transposed into several other keys such as +5 A Minor, -5 B Minor, -4 C minor etc. Arranged for backup vocals, keyboard and voice in range of B3-B4.
Dangerous Woman Piano Tutorial, Lesson, Cover
Ariana Grande