Learn Ariana Grande Jason's Song Sheet Music, PIano Notes, Chords (Gave It Away) in minutes with this 13-page score. Download or print, watch free video tutorial.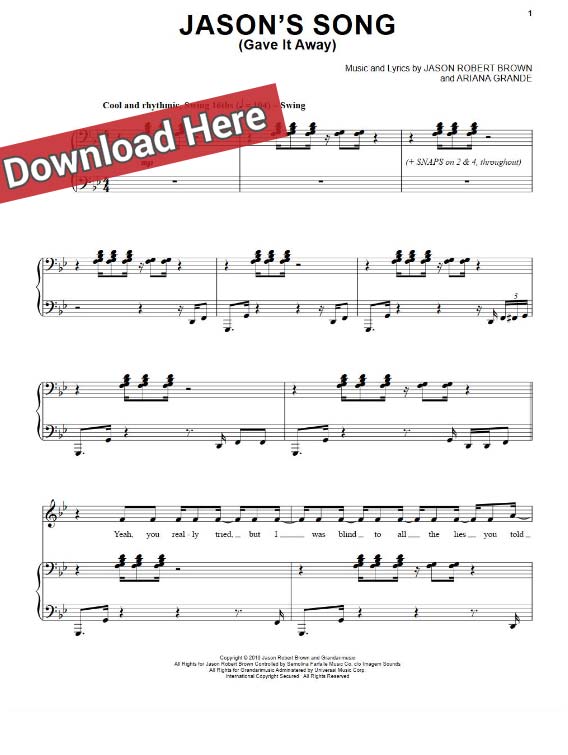 Sheet Music & Chords
Written in "Cool and rhytmic, swing 16ths" with tempo of 104. This song was arranged by singer herself and J. Robert Brown. Made for keyboard and vocals.
Jason's Song (Gave it Away) Piano Tutorial, Lesson
Ariana Grande