Learn Celine Dion How Does A Moment Last Forever Sheet Music, Piano Notes, Chords. Download pdf or print the score. Watch free video tutorial.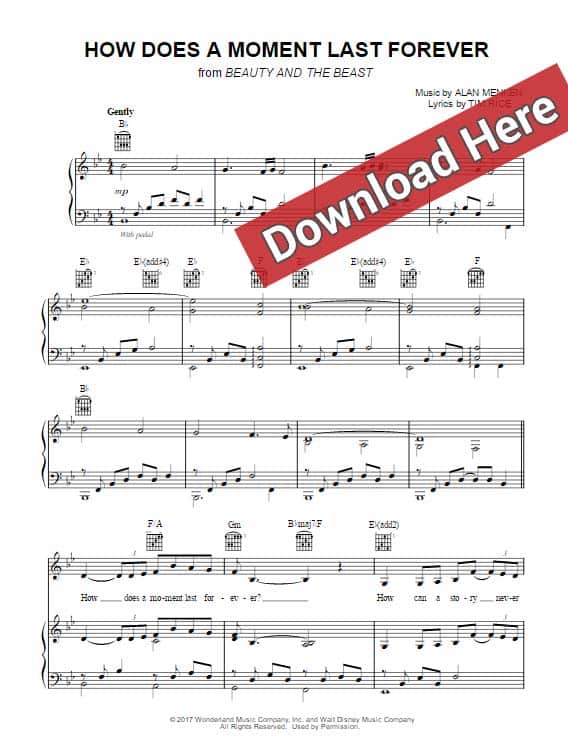 Sheet Music & Chords
This is a 6-page score in Bb major that was composed by Alan Menken and Tim Rice (lyrics). It can be transposed into various keys as well. Arranged for keyboard, vocals and guitar.
How Does A Moment Last Forever Piano Tutorial, Video Lesson
Celine Dion