Download Chris Tomlin He Shall Reign Forevermore Sheet Music, Piano Notes, Chords. Learn to play in minutes with free video tutorial, lesson, cover. Get it here.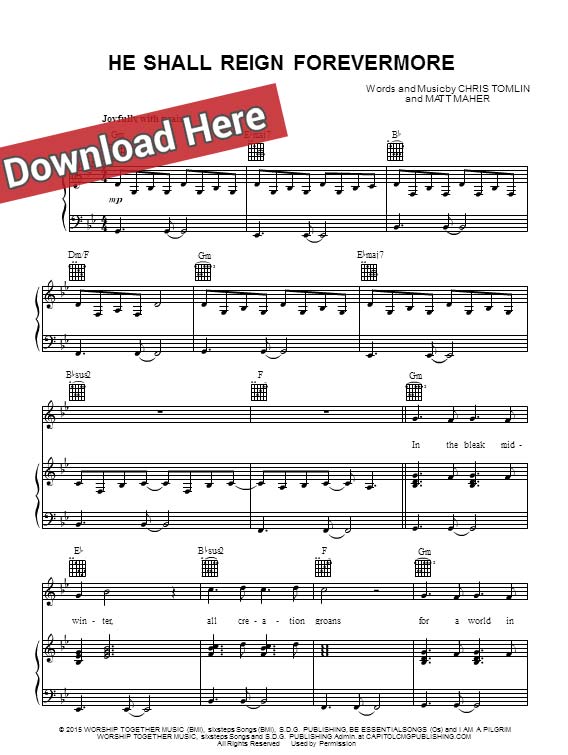 Score, Sheet Music, Chords
This is an 8-page score in Bb major. It was arranged for guitar, keyboard and voice/vocals in range of F4-G5. It was co-written by Matt Maher.
He Shall Reign Forevermore Piano Tutorial, Cover, Lesson
Chris Tomlin
Piano, Keyboard, Guitar, Voice, Vocals, Keyboard