Download David Bowie Life On Mars? Sheet Music, Piano notes, Chords. Watch this free video tutorial, lesson, cover and start playing or singing in no time.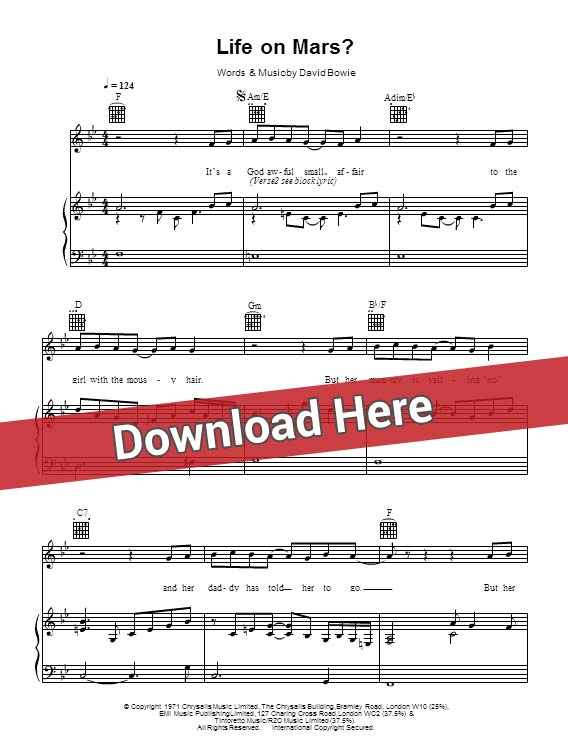 Sheet Music, Score, Chords
This is a 5-page score in original key of G minor. It has been transposed into several other keys, including +2 A Minor, +4 B Minor, -7 C Minor. Arranged for guitar, keyboard and voice in range of F4-Bb5.
Life On Mars? Piano Tutorial, Lesson, Cover
David Bowie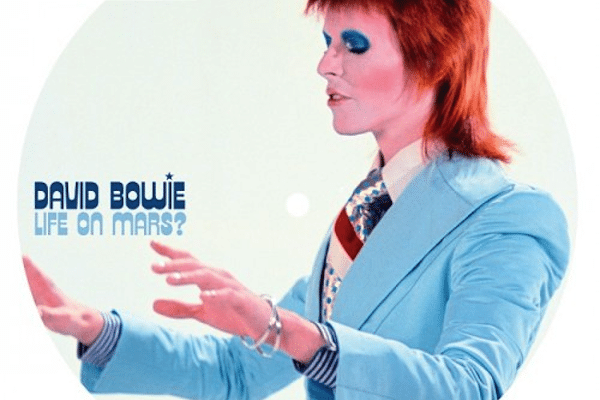 Piano, Keyboard, Guitar, Voice, Vocals, Klavier