Learn David Guetta 2U Sheet Music, Piano Notes, Chords, featuring Justin Bieber. Download PDF or print the score, watch free video tutorial.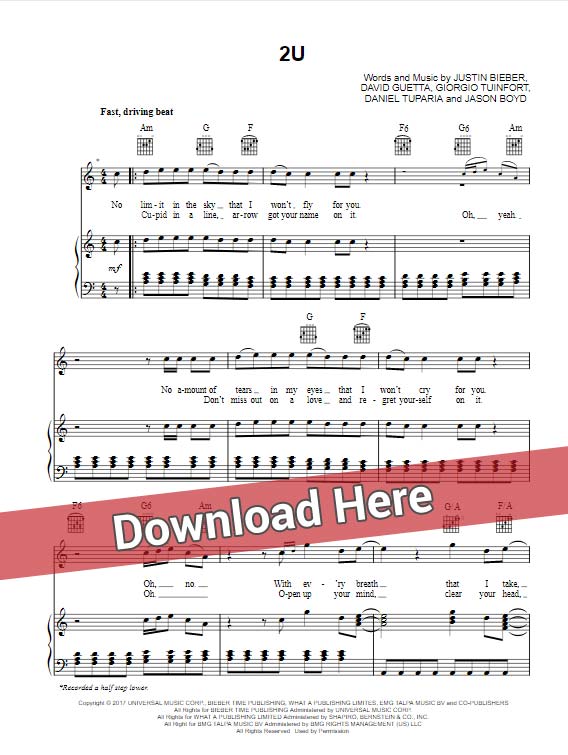 Sheet Music & Chords
This is a 5-page composition that was arranged for guitar, keyboard and vocals. Original key is A minor but it can be transposed into various other keys as well.
2U Piano Tutorial, Lesson
David Guetta ft. Justin Bieber