Get Drake Passionfruit Sheet Music, Piano notes, Chords and start playing in minutes. Download pdf, print score, watch free video tutorial for a quick start.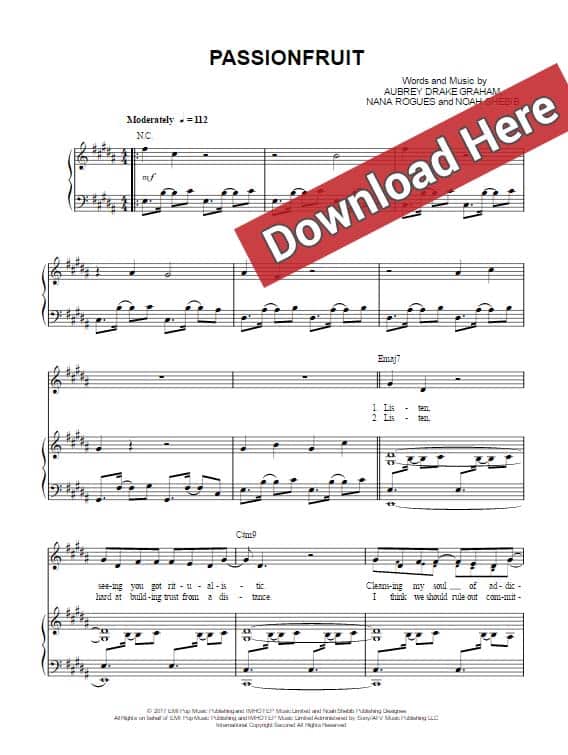 Sheet Music & Chords
This is a 4-page score that was arranged for keyboard and voice in range of F#3 to G#4. Composed in G# Minor, it can be transposed into several other keys as well.
Passionfruit Piano Tutorial, Video Lesson
Drake