Learn to play Touch The Sky sheet music and piano notes by famous Christian / Worship band called Hillsong United. This band is known all over the world and is from Sydney, Australia.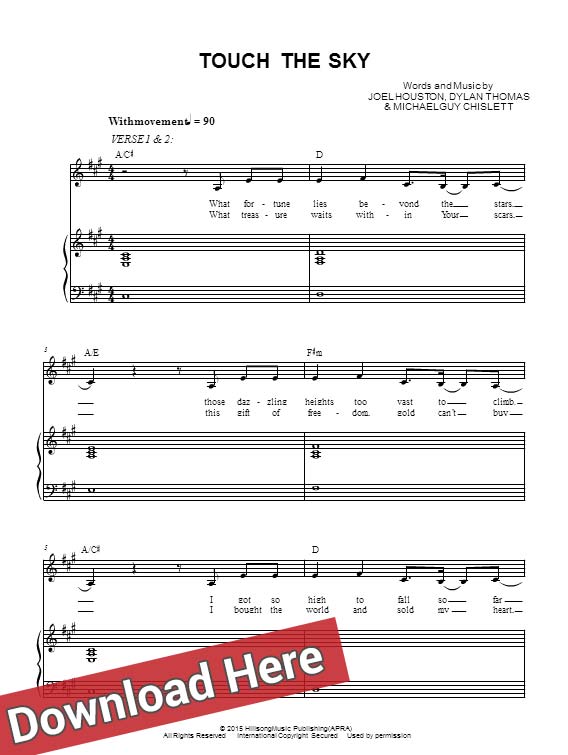 About the Sheet Music and Notes
Originally written in A Major, it has also been transposed into:
+1 Bb Major (2 flats)
+3 C Major
+5 D Major (2 sharps)
+6 Eb Major (3 flats)
+8 F Major (1 flat)
-2 G Major (1 sharp)
The arrangement is done for piano and voice in the range of F#3 to D5.
Touch The Sky Piano Cover & Tutorial
Hillsong United Picture Gallery