Learn Imagine Dragons Whatever It Takes Sheet Music, Piano Notes, Chords in minutes with these score. Watch free video tutorial for a quick start.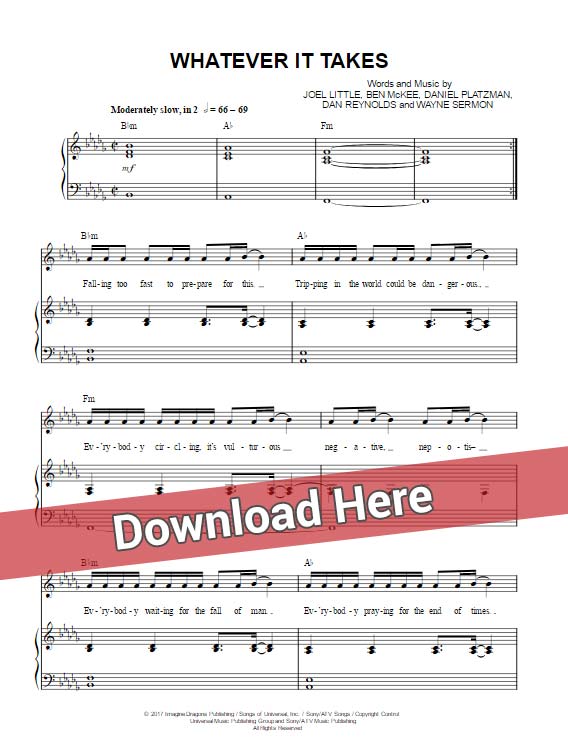 Sheet Music / Chords
This is a 6-page score which was composed by Joel Little, Ben McKee, Daniel Platzman, Dan RAynolds and Wayne Sermon. It has been arranged or backup vocals, voice and keyboard.
Wahtever It Takes Piano Tutorial, Lesson
Imagine Dragons