Get Jess Glynne Ain't Got Far To Go Sheet Music, Piano notes, Chords. Download the score, watch free video and learn to play or sing in minutes.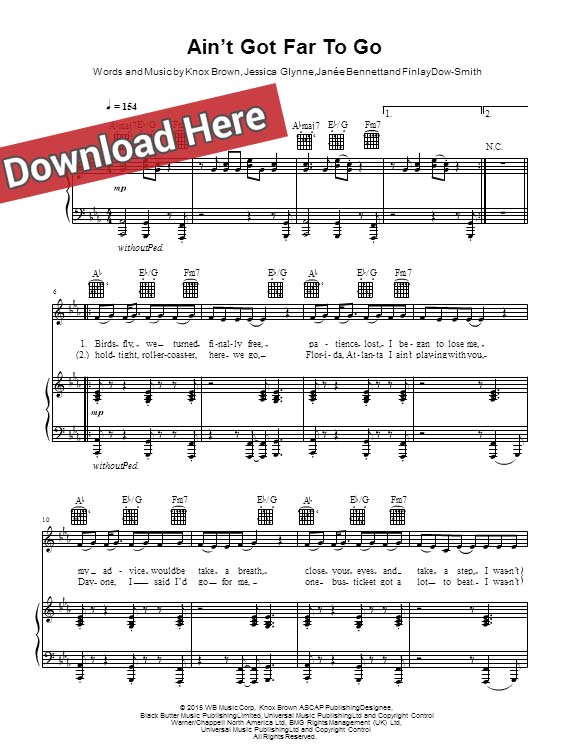 Sheet Music and Chords
This is a brand new single released on January 4, 2016 and is featured on 'I Cry When I Laugh' album. This is a 6-page score arranged for backup vocals, guitar, keyboard and voice/vocals.
Ain't Got Far To Go Piano Tutorial, Lesson, Cover
Jess Glynne