Learn Katy Perry Swish Swish Sheet Music, Piano Notes Chords ft. Nicki Minaj in minutes. Download or print the score, watch free video tutorial, lesson.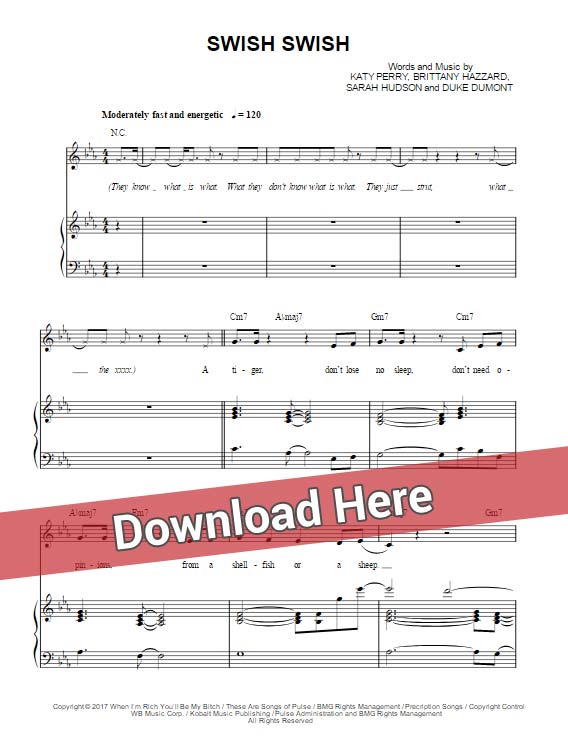 Sheet Music & Chords
This is a 9-page score that was composed by the main singer, along with Brittnay Hazzard, Sarah Hudson and Duke Dumont. It was arranged for backup vocals, keyboard and voice.
Swish Swish Piano Tutorial
Katy Perry ft. Nicki Minaj