Learn Lady Gaga Perfect Illusion Sheet Music, Piano Notes, Chords in minutes with these score arranged for keyboard, backup vocals, voice. With video tutorial.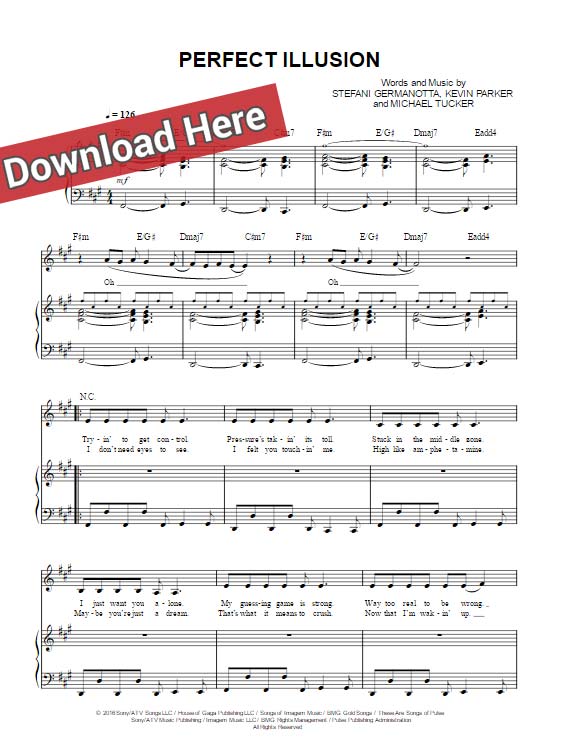 Sheet Music & Chords
This 8-page score was arranged for various instruments. The tempo of the song is 126 and was written by Stefani Germanotta, Kevin Parker and Michael Tucker.
Perfect Illusion Piano Tutorial & Lesson
Lady Gaga