Learn Lukas Graham 7 Years Sheet Music, Piano Notes, Chords. Download the score, watch this free video tutorial and start to play or sing in no time.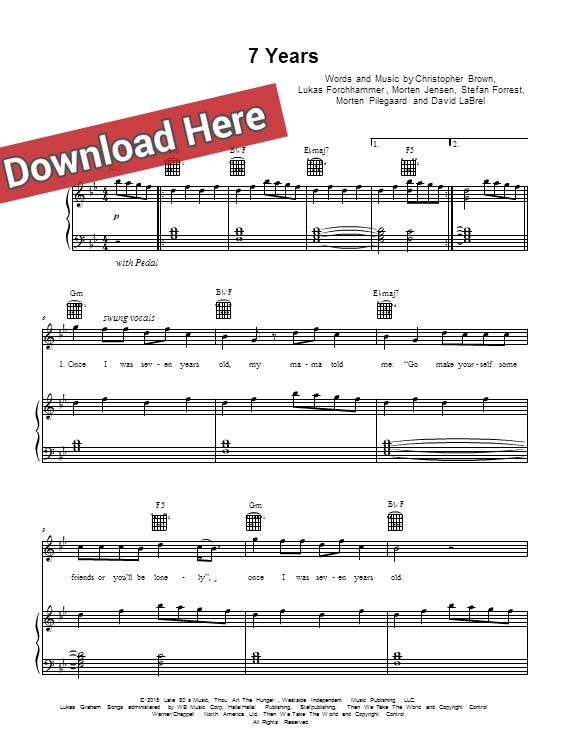 Sheet Music, Chords, Score
This is an 8-page score in G minor, which was transposed into several other keys. It has been arranged for keyboard, guitar and vocals.
7 Years Piano Tutorial, Lesson
Lukas Graham