Meghan Trainor is one of the most popular young singers, songwriters these days. Her songs Lips Are Movin, Walkashame, Close Your Eyes, Title, All About That Bass, Dear Future Husband are reaching top charts worldwide. Here you can get sheet music and piano notes for easy learning.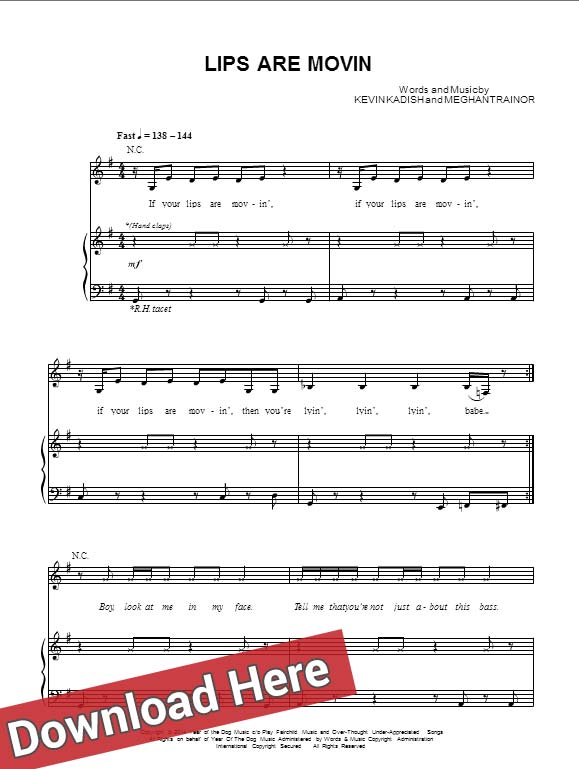 Sheet Music, Notes & Chords
This is a 6-page score in G Major. Its' beat is "Bright Dance" and is relatively easy to learn to play.
Lips Are Movin Video Cover For Piano
Meghan Trainor Image Gallery
Piano & Vocal Sheets