Learn to play One Direction Love You Goodbye Sheet Music, Piano Notes, Chords. Download the score and watch this video tutorial online.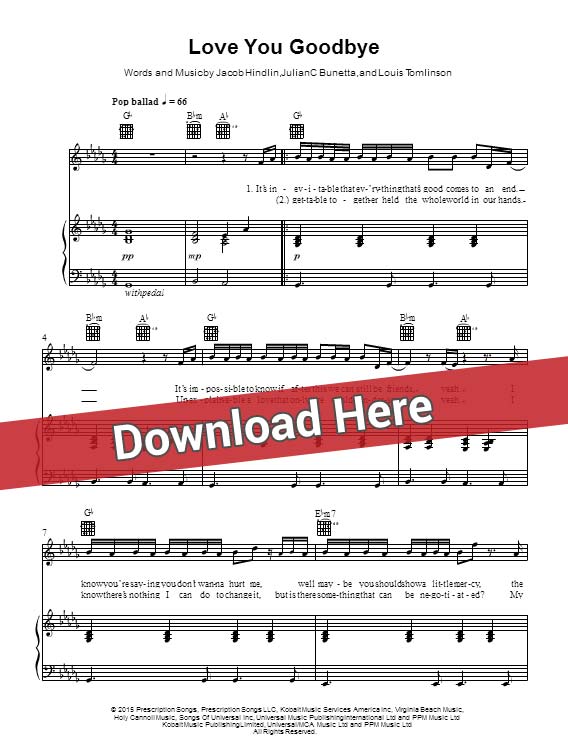 About the score, sheet music, chords
This is a 5-page score originally published in the key of Db Major. It was arranged for guitar, keyboard and voice in range of Bb3-Ab5.
Love You Goodbye Piano Cover and Tutorial
One Direction Pictures
Piano, Keyboard, Guitar, Voice, Vocals, Sing, Klavier