Learn Post Malone Psycho Sheet Music Piano Chords, Notes featuring Ty Dolla $ign in minutes. Simply download or print this composition and start performing in no time. Watch free video tutorial for a quick start.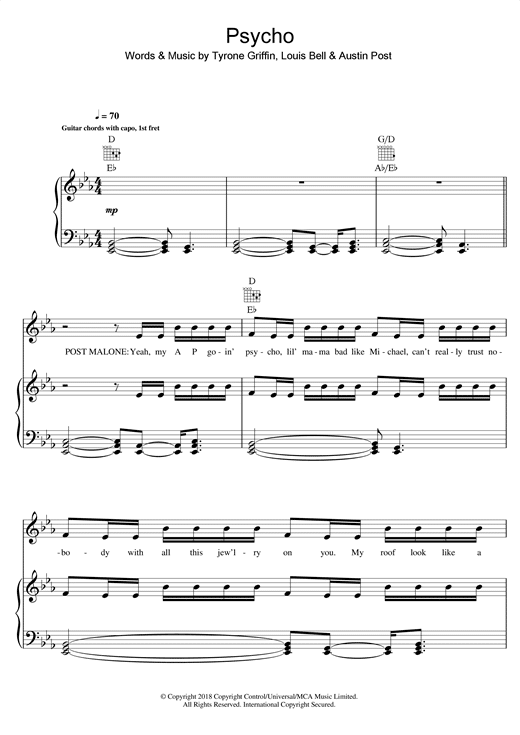 Sheet Music / Chords
This composition, which was written by Tyrone Griffin, Louis Bell and Austin Post was initially arranged for keyboard, vocals and guitar. It is an 8-page composition that can be easily transposed into various keys by selecting +/- semitones.
Post Malone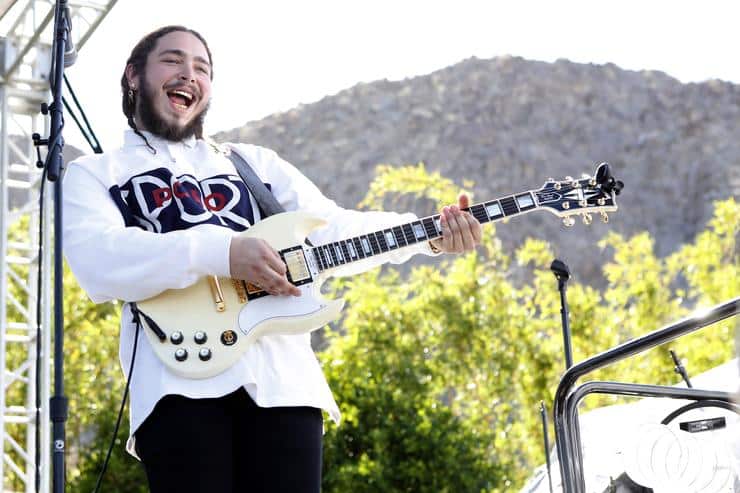 Psycho Piano Tutorial, Lesson