Learn Santana Incident At Neshabur Sheet Music Notes, Chords and start playing in minutes. Download or print this score, watch free video tutorial.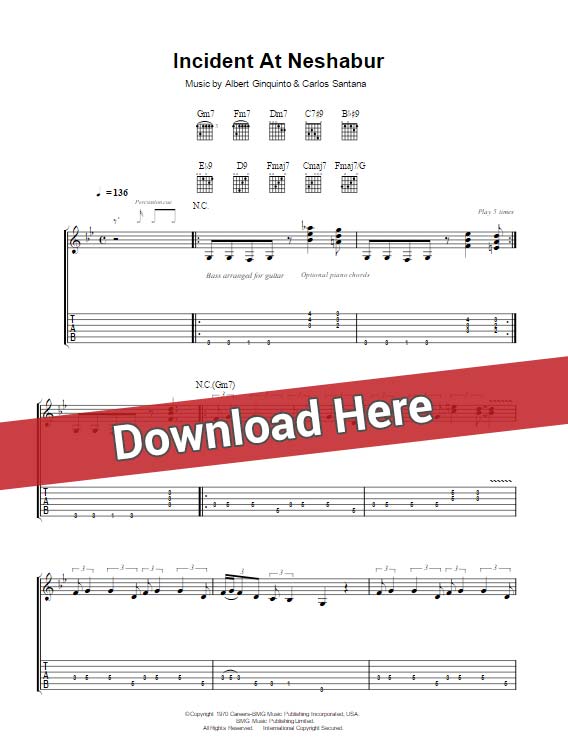 Sheet Music, Guitar Tabs, Chords
This is a 7-page guitar tab score that was composed by Carlos along with Albert Ginquinto. The tempo of the song is 136 beats per minutes.
Incident At Neshabur Video Tutorial
Santana