Learn Shawn Mendes There's Nothing Holdin' Me Back Sheet Music Piano Notes Chords in minutes. Watch free video tutorial and start playing in no time.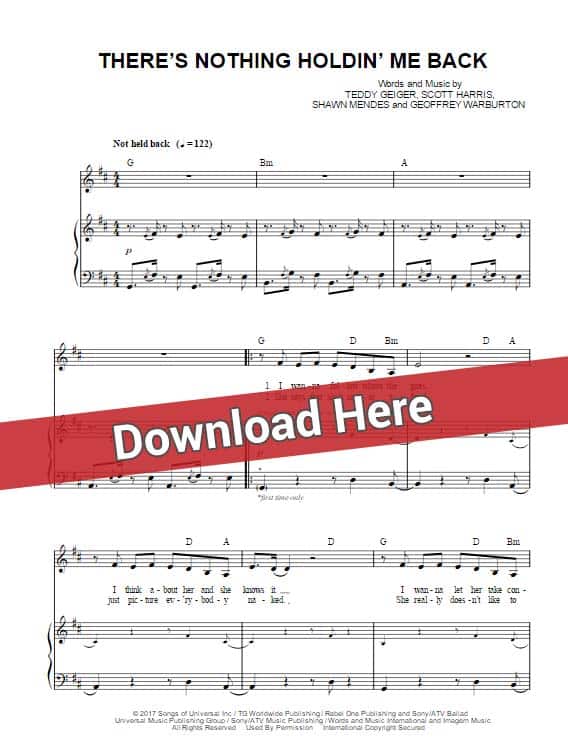 Sheet Music & Chords
This is a 6-page score that was composed by several authors including Teddy Geiger, Scott Harri and Geoffrey Warburton. Arranged for backup vocals, keyboard and voice in range of A3-A5.
There's Nothing Holdin' Me Back Piano Tutorial, Lesson
Shawn Mendes