Learn Sia To Be Human Sheet Music, Piano notes, Chords featuring Labrinth and start performing in minutes. Download, print, watch free video tutorial.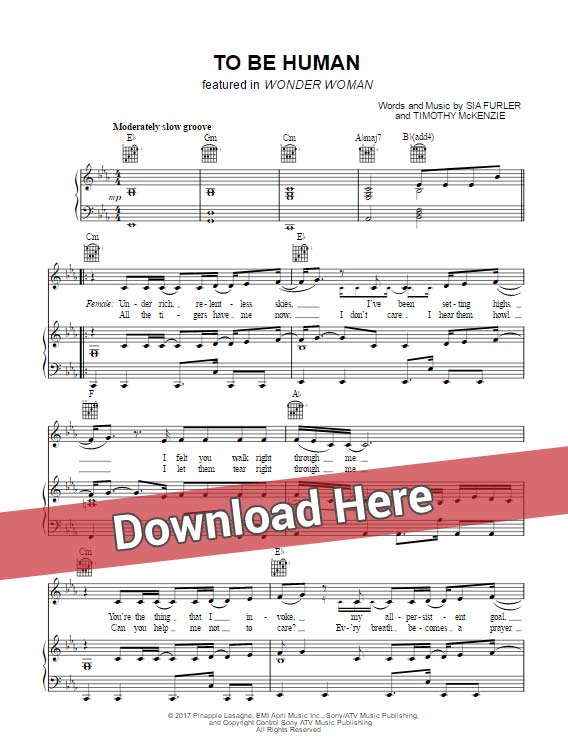 Sheet Music & Chords
This is 5-page score that was composed by Furler and Timothy McKenzie. It has been arranged for keyboard, vocal and guitar. The tempo of the song is moderately slow groove of 80 beats per minute.
To Be Human Piano Tutorial, Cover
Sia