Learn The Chainsmokers Young Sheet Music, Piano Notes, Chords in minutes. Simply download or print the composition, watch free video and start in no time.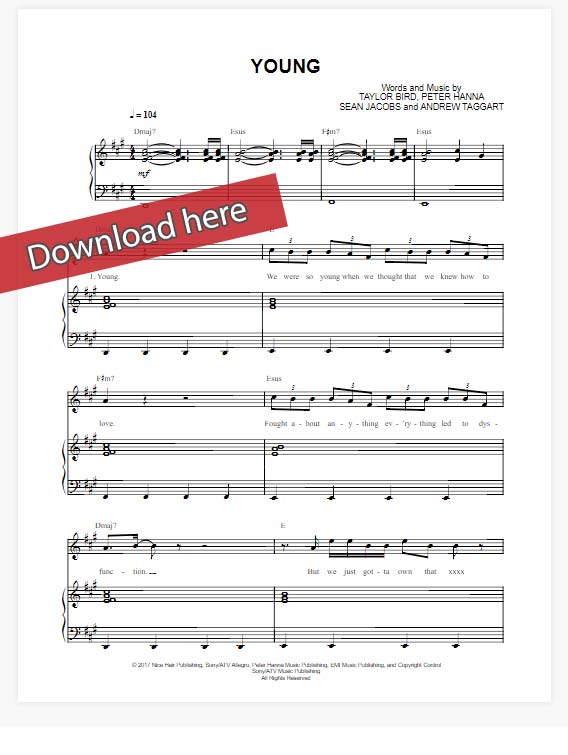 Sheet Music and Chords
This is a 10 page composition that was written by Andrew Taggart, Jordan Y., Taylor Bird, Peter Hanna and Sean Jacobs. It was arranged for keyboard, vocals and guitar in tempo of 104 beats per minute.
The Chainsmokers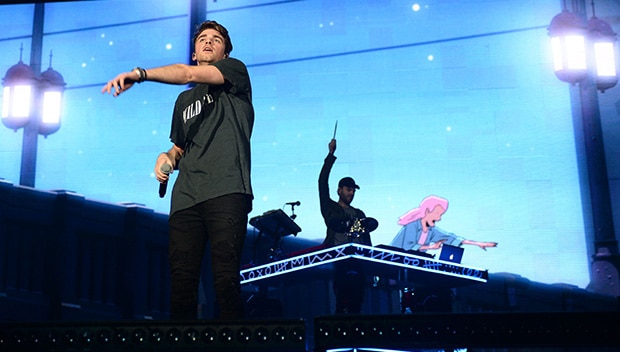 Young Piano Cover Lesson
Piano, keyboard, Billboard, Composition, Transpose