Presenting Adele Hello Sheet Music, Piano Notes, Chords by famous British singer Adele. You can also check out video tutorial, piano cover to learn even faster and easier.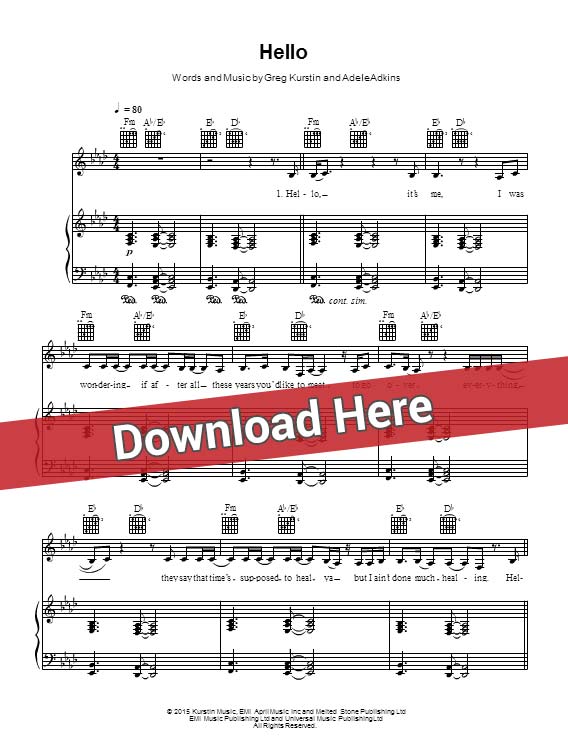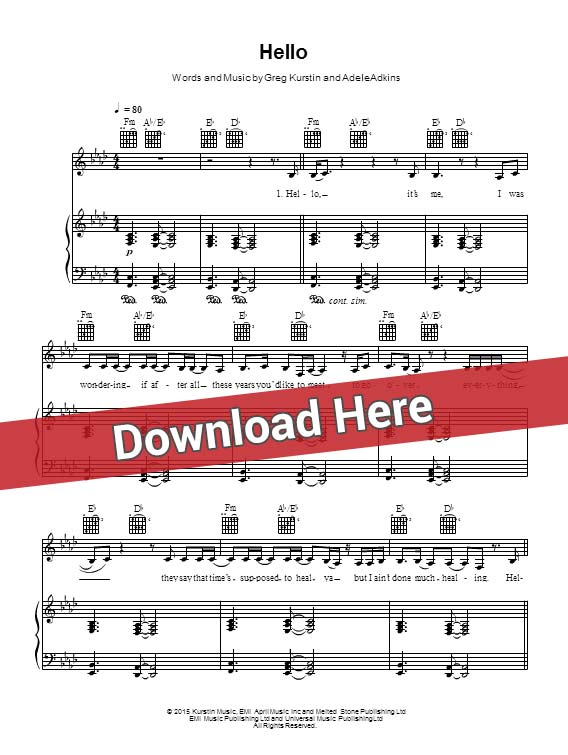 More about the chords, score & sheet music
Written by Adkins and Greg Kurstin this is a 5-page score that's fairly easy to learn to play. It has been transposed into many other keys, however the original comes in F Minor. The arrangements are done for guitar, piano and vocals.
Hello Piano Cover & Tutorial
Adele Adkins Image Gallery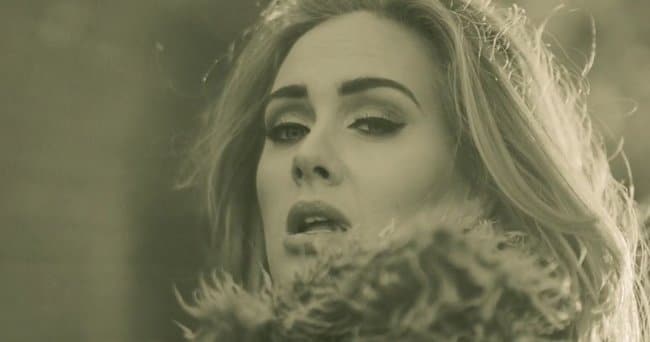 Piano, Vocals, Guitar chords, Klavier noten, Voice, Keyboard, sheet, music