Get Cheat Codes No Promises Sheet Music, Piano Notes ft. Demi Lovato Chords and start playing in no time. Download pdf or print, watch free video tutorial.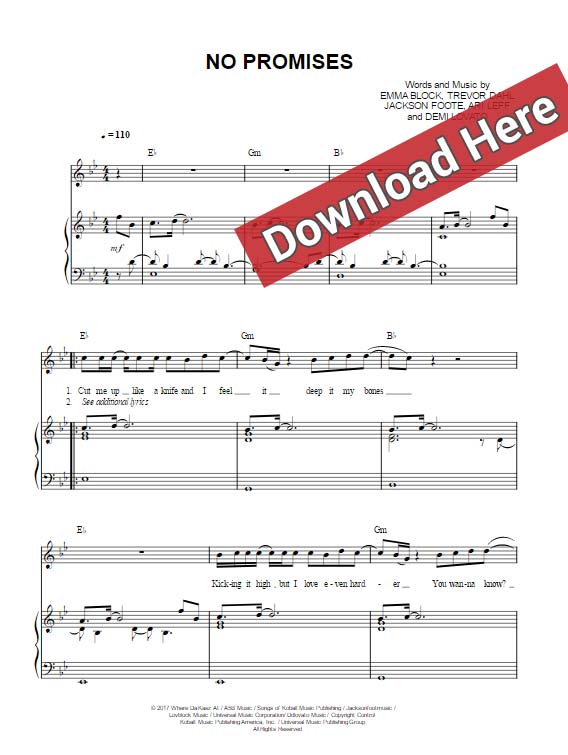 Sheet Music & Chords
This is a 6-page score that was composed by several authors inclusing Emma Block, Trevor Dahl, Jackson Footie, Ari Leff… Arranged for keyboard, voice and backup vocals.
No Promises Piano Tutorial, Lesson
Cheat Codes ft. Demi Lovato