Learn Tim McGraw Speak to a Girl Sheet Music, Piano Notes, Chords featuring Faith Hill. Download pdf or print the score, watch free video tutorial.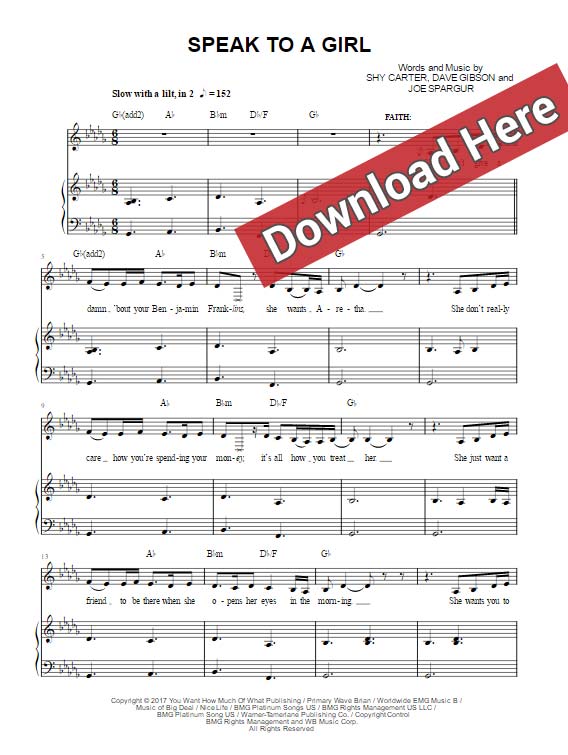 Sheet Music & Chords
This is a 6-page score that was composed by Shy Carter, Dave Gibson and Joe Spargur. The tempo of the song is 152 beats per minute and was arranged for voice and keyboard.
Speak To A Girl Piano Cover, Tutorial
Tim McGraw & Faith Hill