Get The Chainsmokers The One Sheet Music, Piano Notes, Chords and start playing in minutes. Watch free video tutorial lesson. Arranged for voice, keyboard and backup vocals.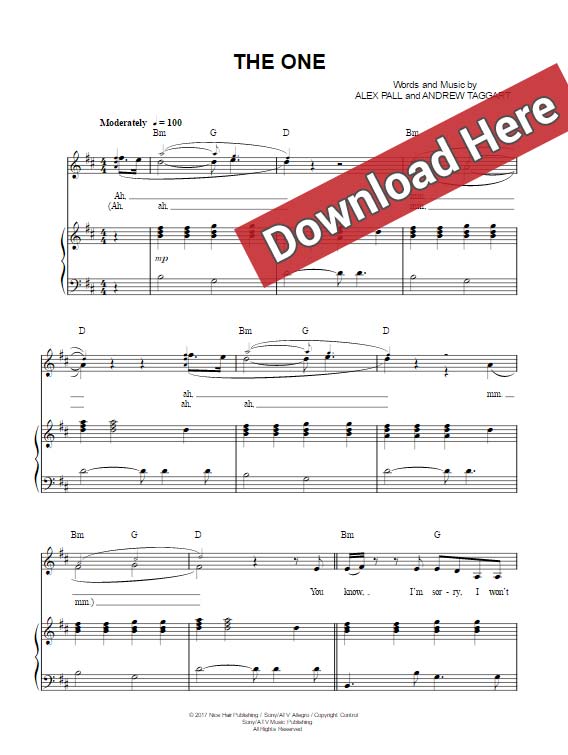 Sheet Music & Chords
This is a 7-page score that was composed by Alex Pall and Andrew Taggart. The original key is D major.
The One Piano Tutorial, Lesson
The Chainsmokers