Take me to church is one of the most popular songs online in 2015. It was written and arranged by an Irish singer, songwriter and composer Hozier. You can download sheet music and piano notes here.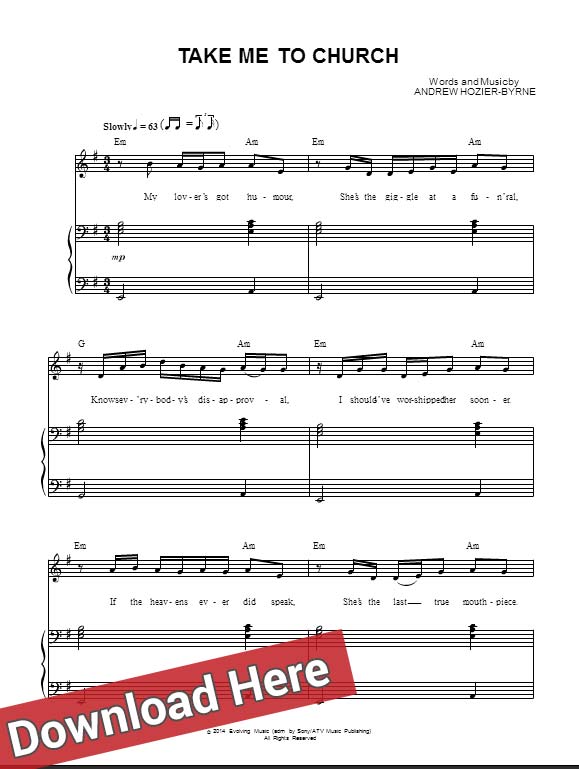 Take Me To Church Video Piano Cover & Tutorial
About the score, Sheet Music & Notes
Written in E Minor but was transposed into -7 A Minor, -5 B Minor (2 sharps), -4 C Minor (3 flats), -2 D Minor (1 flat), -10 F# Minor (3 sharps) and -9 G Minor (2 flats) as well. It is arranged for guitar, piano and voice.
Hozier Image Gallery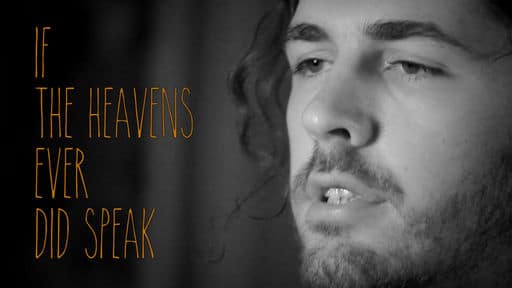 Piano, Guitar & Vocal Sheets