Learn Selena Gomez Bad Liar Sheet Music, Piano notes, Chords and start playing in minutes. Download or print this score, watch free video tutorial for an easy start.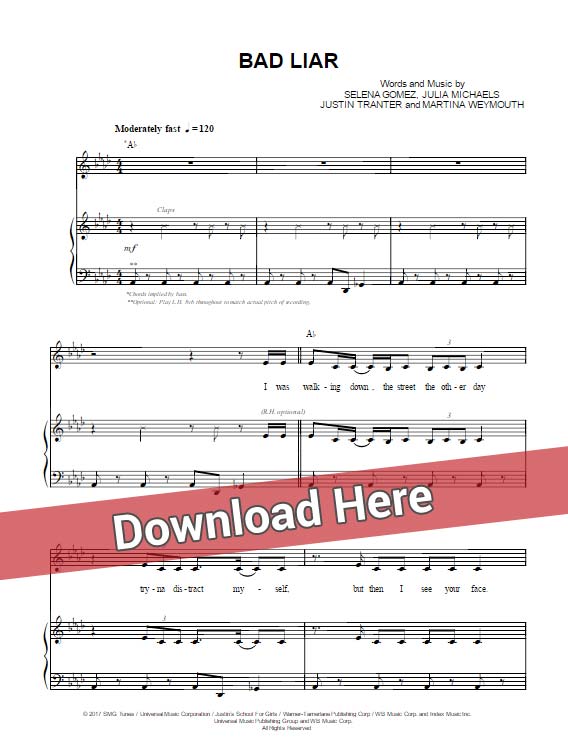 Sheet Music & Chords
This is a 7-page score that was composed by herself, along with Justin Tranter, Julia Michaels and Martina Weymouth. Originall written in Ab Major, this score can be transposed into various keys as well.
Bad Liar Piano Tutorial Lesson
Selena Gomez