Get Selena Gomez Fetish Sheet Music, piano notes, chords and learn to play this popular song in minutes. Download or print the score, watch free video tutorial.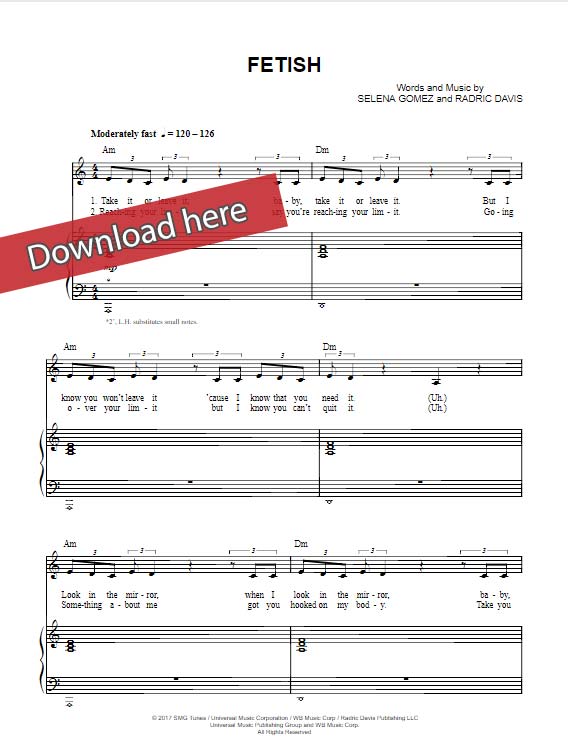 Sheet Music & Chords
This is a 5-page composition that was composed by herself along with Radric Davis. It was arranged for keyboard and voice in range of A3-A5. The tempo of the song is 120-126 beats per minute.
Selena Gomez ft. Gucci Mane
Fetish Piano Tutorial, Lesson