Learn Ruth B In My Dreams Sheet Music, Piano Notes, Chords in no time with these notes. Download or print the score, watch free video tutorial.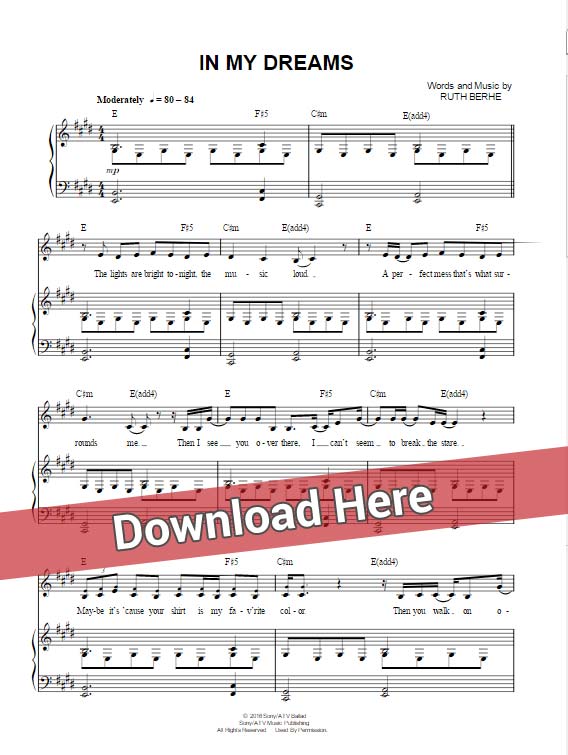 Sheet Music & Chords
This is a 9-page score that was composed by Berhe, a young and talented singer, songwriter. It was arranged for piano, vocals and guitar. The tempo of the song is 82 beats per minute.
In My Dreams Piano Tutorial Lesson
Ruth B